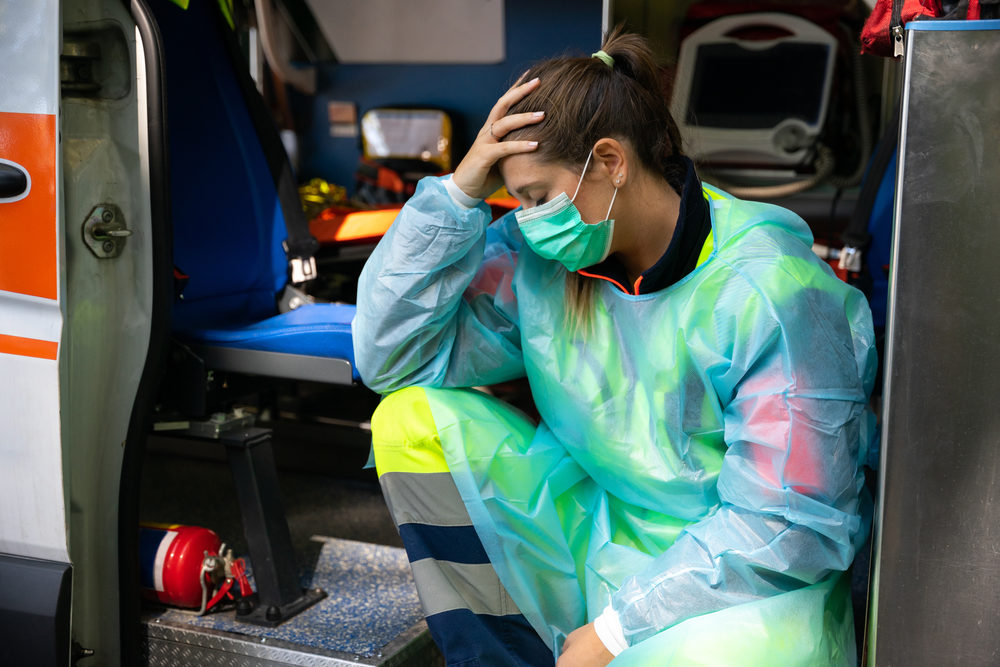 First responders – police or correctional officers, firefighters, EMTs and paramedics – have long been respected heroes, but the COVID-19 pandemic has thrust them into the limelight. These dedicated men and women were not permitted to stay at home or work remotely. They expose themselves to the coronavirus daily while at work. Now they must contend with COVID-associated risks on top of the stresses that go along with saving lives. 
Much has been written about workers' compensation laws and how they should apply for employees contracting COVID-19. But what about those on the front lines of that virus – or any other stressful event? And what kind of an effect could this have on first responders' mental health? 
Whether or not workers' compensation covers mental health issues varies from state to state. However, proving a mental illness claim is much more complicated than an objective physical injury or condition. It's difficult for most workers to connect mental issues to their job, but it certainly should be easier for first responders, whose jobs are among those with the highest inherent stress. Developed conditions such as depression, anxiety and post-traumatic stress disorder (PTSD) can be common in this type of work. Employers of first responders in Florida are lawfully required to provide mental health training that maintains prevention, awareness and treatment. 
Some states, including Florida, have developed a set of statutes specifically outlining what must be proven for a successful mental health workers' comp claim. 
In 2018, Florida lawmakers passed a measure expanding workers' comp benefits, especially for first responders who had PTSD. PTSD is considered an "occupational disease," meaning that it is characteristic only of a high-stress job such as policing, firefighting or emergency medicine. The law includes a list of qualifying events, and one of these must be proven to receive benefits. Some of the events include:
Directly witnessing a dead child or the death of a child

Treating a child who later died

Witnessing a particularly shocking or severe death or homicide

Treating someone who commits suicide
A claim must be filed with the first responder's employer, and a diagnosis of PTSD must be determined by a licensed psychiatrist (not a therapist or psychologist). Successful claims award medical benefits and lost wages.  
In December of 2020, one such PTSD claim in Florida was rejected by an appeals court because the claimant did not file it in time. Palm Beach County Fire Rescue crew member Andrew Wilkes witnessed a failed rescue of a drowning boy in 2015, then was diagnosed with PTSD in 2019 after a dream in which his son drowned. Wilkes filed his claim shortly after. The appeals court ruled that the "qualifying event" had been the actual drowning, not the dream, and so it was filed too late. PTSD can begin within months of or not until years after a traumatic experience. But the statute requires that any related claims be filed within one year, or 52 weeks, of the event. 
Filing a worker's comp claim based on something as subjective as mental illness can be complex, so having qualified legal representation to guide you through the process is vital. The Scott R. Marshall law firm has been handling workers' comp claims and fighting for the injured for 24 years. If you or someone you know is a first responder with worker's comp questions, call us today at 727-772-5900, or contact us online for a free consultation.
At the Scott R. Marshall law firm, we represent people around Florida in claims arising out of workers' compensation, personal injury and wrongful death. Our firm believes the best way to represent clients is to take the time to get to know them. We deal directly with our clients on all legal issues and provide professional, personal and aggressive representation.