Caller: Hello, Mr. Attorney? I slipped and fell!
Attorney: Where?
Caller: At the grocery store. I want to sue them!
Attorney: What did you slip on?
Caller: I have no idea.
Attorney: Sounds like a case to me!
Caller: What do we need to do?
Attorney: Well, you don't need to do anything. I will advance all of your costs! I will spend several hundred dollars on your medical records. I will spend valuable staff time having my assistant put those records together. I will hire an investigator to take pictures of the place you fell. I will pay an expert $5,000 to review everything and write a report. I will spend hundreds of hours of my time litigating your case. Then I will spend over $30,000 taking your case to trial. If I lose, you do not have to pay me and you do not have to reimburse me for the money I spent!
Caller: Hot Diggity Dog!
So what is wrong with this picture? Depending on what you do for a living and/or where your political affiliations lie, my guess is that you will have one of two very different reactions: either you will laugh because you believe that such a scenario is absurd, or you will scoff in disgust because you believe that this is exactly what happens when people call a lawyer after being injured.
In 2011, President Obama, as did President Bush before him, lamented the problem that frivolous lawsuits are causing our nation. There is a perception among politicians and pundits that "frivolous lawsuits" brought by personal injury lawyers, are costing us all lots of money. It must be true! Well, is it? Let's dust off those critical thinking skills that the politicians and pundits don't like us to use, and think for ourselves for a change. I know: questioning what we are being told by people in authority is out of fashion. We are supposed to "toe the party line." Let's rock the boat!
First, let's define "frivolous." Merriam-Webster defines frivolous in this context as: having no sound basis in law or fact. Interestingly, the dictionary even uses the example: "a frivolous lawsuit." Wow. This phrase has become so commonplace that it is used as the example in the dictionary. Think there might by a little bias against "frivolous lawsuits" in this country? Holy cow. But I digress.
So, when you say a lawsuit is "frivolous," you are saying that it is a lawsuit without sound basis in law or fact. Can we agree on that? If not, you have no hope of ever using your critical thinking skills again; you should stay home and cease to vote.
Now that we have a definition, let's take it one step further. When you say we need to stop "frivolous lawsuits," you are saying that we should put an end to all lawsuits that have no sound basis in law or fact. Can we agree on that? If not, well, I really don't know how to respond to that. You are beyond the help of western medicine.
So, now we have defined what a "frivolous lawsuit" is, and we have agreed that we need to stop them. How do we do that? Here are some options:
Get rid of lawsuits all together. No more lawyers. No more lawsuits. We can just all work it out at the OK Corral. Sound like a good idea? Well, if I run over you in my car while you are in a crosswalk, that is fine by me, because then I don't have to pay you for your injuries. Then you come to my house with Luca Brasi and make me an offer I can't refuse. OK, so maybe that is not such a good idea. We need lawsuits.
Let's restrict the amount of money you can recover from a lawsuit. If we limit the amount of money you can get from a lawsuit, will that stop frivolous lawsuits? Well, engage those critical thinking skills again. We are worried about lawsuits that have no sound basis in fact or law. That has nothing to do with the amount of money a jury will allow for the harms and losses you suffered. So, how will that prevent frivolous lawsuits? What will happen to those cases that are NOT frivolous?
Let's limit lawyers' fees! If lawyers don't get paid as much, then they won't file those frivolous lawsuits. But wait a minute. If they only get paid when they win, then they won't get paid anyway if a lawsuit is frivolous. Will they? So how does this help? Forgetting about your constitutional right to contract, this also affects lawsuits that are NOT frivolous.
Let's enact rules and laws that penalize plaintiffs and their lawyers for filing frivolous lawsuits in the first place! Hey! Now, we might be on to something. If you do that, then you can create a way to prevent "frivolous lawsuits" from going forward. How about if we enact rules or laws that give the JUDGE – not the jury – the power to evaluate the evidence ahead of trial to make sure that the claims made in the lawsuit have a "sound basis in law or fact?" In this way, the Defendant can file a motion with the judge at any time and accuse the Plaintiff of filing a frivolous lawsuit. If the Judge finds that the lawsuit has "no sound basis in law or fact," the judge can dismiss the lawsuit and order the Plaintiff to pay all of the Defendant's attorneys' fees and costs associated with the lawsuit.
OK. I can't think of any other options. No lawsuits. Limit damages. Limit lawyer fees. Give defendants a way to ask the judge to dismiss the "frivolous lawsuit" and make the Plaintiff pay.
Now, before we take any steps, let's look at the downside to each of these options.
OK. Luca Brasi. Enough said about that one. We need lawsuits.
Restricting the amount of money you can recover. This is also known as a "cap on damages." This doesn't really get to the heart of the problem. It penalizes people who have valid claims by reducing an otherwise fair jury verdict arbitrarily, and it restricts your constitutional right to full and fair compensation for your harms and losses as determined by a jury of your peers.
Restricting the amount of money a lawyer gets paid. Again, misses the point and affects much more than just "frivolous lawsuits." Also, it too restricts your constitutional rights: this time your freedom to contract. The Defendant has no restriction on their right to contract and hire a lawyer, why should you?
Letting the Defendant ask the judge to dismiss the lawsuit and make the Plaintiff pay if the judge finds the lawsuit to have no sound basis in fact or law……uh…..downside? Anyone? Bueller? Bueller?
OK, now. This is a blog and I accept comments (below). Let me have it. Is there anyone (not including those that have completely forgotten how to use their critical thinking skills), who thinks that anything other than number 4 is the best option? I seriously can't think of a downside. It does NOT punish innocent people (as do 2&3). It does not involve broken knee caps (as does 1). It has no real downside. Sure, you can blame it on the judge, but most judges I have been in front of have no patience for poor lawyering, let alone frivolous lawsuits.
So, why don't we have number 4? Actually, we do. In almost every state, there are laws and rules of procedure that prevent claims lacking sound basis in law or fact from getting to a jury. In Florida (where I practice), for example, F.S. 57.105 prohibits frivolous lawsuits in this way: if a Defendant feels that a lawsuit is frivolous, that defendant can file a Motion for Sanctions under F.S. 57.105. The Plaintiff then has 21 days to dismiss the claim. If the Plaintiff does not dismiss the claim, the judge (not the jury) will hear argument on the motion, evaluate the facts, and if the judge determines that the claim was frivolous (having no sound basis in law or fact), the Plaintiff has to pay the Defendant's attorneys' fees and costs, and the case is dismissed with prejudice. Furthermore, the actions of the Plaintiff's attorney in maintaining the frivolous lawsuit may be referred to The Florida Bar for an ethical investigation, which could result in the lawyer being suspended or disbarred. What better way to prevent "frivolous lawsuits" than that?
One last point about frivolous lawsuits in personal injury, medical malpractice and similar "tort" claims that everyone seems to overlook: 99.9% of Plaintiffs' attorneys accept these cases on a "contingent fee" basis, which means what? They only get paid IF they win. So, given what you now know about about F.S. 57.105 and other similar deterrents to "frivolous lawsuits," do you really, honestly believe that a lawyer is going to knowingly, intentionally file a lawsuit that has no sound basis in law or fact when they won't get paid and could be subject to discipline by the Bar? How much business sense does that make? Do you think "greedy" trial lawyers are going to do something that is going to cost them money, not make them money, and may potentially cost them their license to practice law. Really?
Wake up! If you have bought into the idea that "frivolous" lawsuits are a problem in this country, then you have been hornswoggled into cheering, if not demanding, your state and federal legislatures limit your constitutional right to seek redress for your injuries in front of a jury of your peers. This is "tort reform." Limitations on your ability to bring a "tort" claim for your injuries, harms and losses. Let me ask you this: who do you think would benefit from such a limitation? The citizens of this great nation? How? The only beneficiaries of "tort reform" that limits YOUR constitutional rights are insurance companies and large self-insured corporations. NOT YOU, NOT SMALL BUSINESSES. Have your insurance premiums EVER gone down? Nope. Nor will they, no matter how many constitutional rights you give up. If frivolous lawsuits are costing so much money and are so bad for businesses, then how come Corporate CEO compensation today is in the tens (if not hundreds) of millions of dollars annually? http://www.forbes.com/lists/2012/12/ceo-compensation-12_land.htmlIf
As long as the Defendant doesn't hire some knucklehead defense attorney who doesn't know what they are doing, frivolous lawsuits NEVER make it to trial in front of a jury. Which is why they are actually very rare, ESPECIALLY in cases where the Plaintiff's lawyer only gets paid when he wins. The only people who will gain from "tort reform" are the ones making millions of dollars a year already, NOT YOU.
So, thank you for exercising that muscle between your ears (I know it's not a muscle). If you followed the exercise carefully and objectively (without the bias found in Merriam-Webster and on Capitol Hill), then I hope you can see that, ironically, any argument that frivolous lawsuits are a problem in this country is itself, in fact, frivolous, and the only thing more rare than a frivolous lawsuit is a pink elephant doing a pirouette in Time Square.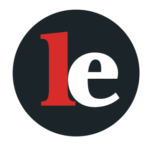 The Legal Examiner and our Affiliate Network strive to be the place you look to for news, context, and more, wherever your life intersects with the law.